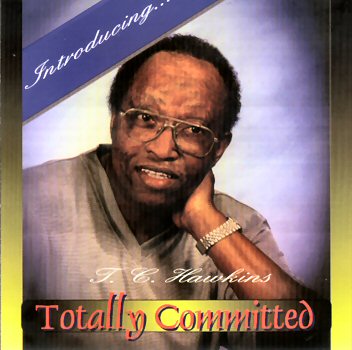 Track List
1. I'll Do Your Will
2. I See The Lord
3. Without You (RealAudio Clip)
4. So Through Me Speak The Word
5. Forever
6. I'll Wait
7. I Need The Lord
8. Turn Back
9. 23rd Psalms
10.Whenever You Come Around
BIO
T. C. Hawkins was born in New Orleans, Louisiana, where he still resides as a singer, songwriter, choir director, producer and international performer.
His first solo was at the age of six. After many years in the church, he started a career in secular music and opened concerts for artist like B. B. King, The Jackson Five, Al Green, the Commodores, Bob Hope, Ike and Tina Turner, and many more. Hawkins also sang the National Anthem for the Muhammad Ali title fight against Jimmy Young. And now, since he is a born again Christian, he has taken those years of experience in music combined with spiritual power and created a unique difference in his music. T. C.'s music has taken him where more established artists would very much want to go, and rarely get the chance.
T. C. wrote and produced his first solo album entitled "I Gave It Up".
His second, a CD, "Forever", a third recording which was a single "There's Nobody" and his latest release "Totally Committed".
In Europe and Scandinavia, T. C. Hawkins is a household name. He is mentioned in the same breath as BeBe and CeCe Winans, Andrae Crouch and Richard Smallwood.
He has toured frequently in Norway and Sweden with his own group and as a guest soloist with Scandinavian groups and choirs, undertaking choir workshops and seminars. He has appeared in all major gospel music events in the Scandinavian country. In the fall of 1990 he joined the Scandinavia leg of BeBe and CeCe Winans European tour In November of 1993 he appeared in Oslo, Norway, with Richard Smallwood.
His experience in traveling, undertaking choir workshops and performing in concerts is genuine. The smiles and expressions on many faces let him know that hearing God's goodness through his music is precious. He has further learned that God is great and greatly to be praised.
Home | Artists | About Us | Order | Links | Guests | Email
---
Website design & hosting by:
LAlink, Inc
contact the webmaste